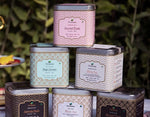 Throw a Tea Party on this Diwali
There's no better party than a tea party! Simple, fun and just the best for small family gatherings. Gone are the days when Diwali was just about sweets and new outfits. These days it's all about community, family and meaningful relationships. This Diwali, throw a tea party that all your friends and family will remember and reminisce about for a long time.
Planning a party of any sort always seems like a daunting idea but a tea party is fairly simple and doable at short notice. If you wish for a small gathering then it can be just some light snacks accompanied by tea while an elaborate one can be different types of teas with other treats such as sandwiches and sweets to go with the occasion.
Here are some of the best tea options for your Diwali party that you may consider this festive season.
Pick the hero of the party – The Tea
A tea party is all about the tea! It might seem like a no-brainer but most times people overlook the beverage and go all in on the accompaniments. It's always a good idea to hero the tea and create the theme around it. If you are planning for a simple party then you can opt for light teas such as lemon green tea, chamomile tea, herbal teas, fruit teas and the like. An extravagant tea party might marry well with rich luxurious and premium teas such as Assam Black tea, Darjeeling Black Tea or the crowd favourite – Masala Chai. All the teas mentioned are winners for any party.
Tableware and Condiments
It's always an elegant idea to keep milk, sugar, cream, slices of lemon at the side which your guests can help themselves with as per their wish. It adds all the more panache if you serve the milk in small porcelain milk jugs. There's something so chic about miniature tableware. A great idea for any tea party is to serve the snacks in ornate trays or tiered stands. Even if it's just 3-4 items that you are serving, the tableware creates a wonderful setting for it, which makes the food even more appealing to the guests.
The Spread
Finger Sandwiches are the most popular items in a tea party menu closely followed by cakes. Both add a savoury and sweet twist to your menu. Some popular sandwich ideas include egg salad sandwich, cucumber sandwich and chicken sandwich. The best cakes that go with tea are carrot cake, chai spice cake, orange cake or the good old plain vanilla cake. Diwali is incomplete without sweets, so don't forget to serve the crowd-pleasers – Kaju Katli, Halwas and Barfis, Shahi Tukda, Ladoos and Kheers.
Party Favours
What's a party without party favours and what's a tea party without tea hampers? You can keep favour bags with a mix of flavoured tea bags, tea infusers or even an assorted tea hamper. Your guests will love it. Wondering how you can put together the party favour bags? Look no further, Octavius offers Indian Tea gift sets, assorted tea gift boxes and other online tea hampers that would go well with your Diwali tea party, just head to Octavius Tea online store to check out the best tea online and our wide collection of exquisite gifts.
Well, what if you cannot invite a lot of people over for a Diwali? Thankfully there's always the option of sending them gifts! You could just send the party favour bags as thoughtful gifts to your friends and family who cannot make it to your party. Have a Happy Diwali!
---
← Older Post Newer Post →